My only desire is to share what I create with the audience. It´s the only honest way to work: to give birth and to perform it. And whoever likes that and can enjoy it, should do so.
Mayte Martin

Mayte Martin was born to sing. And what came out the day she started was Flamenco. She reached Flamenco without looking for it, she learned it without a plan, and with nothing else but her heart. Maite Martin grew isolated and sheltered in her music, but when music surrounds her, she floats and glides over the world.
Mayte was born in Barcelona in 1965, within a family that kept music in a chest brought from the South. Mayte's father had come from Málaga, dragging along dreams of light and a collection of records among which one could find the voices of Juanito Valderrama, Concha Piquer, La Niña del los Peines, La Paquera,... flamencos and tonadilleros who shun like pale fair lights in the midst of the dark years.
Mayte Martin listened to those songs until she knew every melodic nuance and emotional pulse by heart. She dreamed of those songs while at school and even when she was playing, and would always return to them to reaffirm her partnership with music and her happiness. She confirmed her nature with every tear she heard and she let herself be guided by the lighthouse of intuition, as she understood she too wanted to feel with her voice.
Mayte Martin is a flamenco cantaora (singer), but in reality she is a cantaora of stories that are so personal they have become universal. She reached flamenco through the solitary steps of self-teaching, and the same liberty that taught her to command her voice, also made it pure and stern. She learned from her gut and by forging that raw sentimental material, she shaped her own intimate world: she won a radio contest, she exhibited a young girl mature voice through the flamenco clubs in Barcelona, she reached the adult duende (spirit) through the night before she turned 18.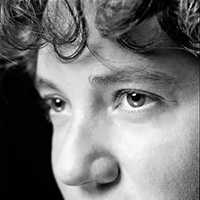 The years passed and Martin's voice grew thicker and she chose to narrate her flamenco life in her first album Muy Frágil (1994), where she communicated with robust singing and confirmed an old truth: the songs may be many, but passion is one; the music may be complex, but the truth is simple. With this certainty, Mayte Martin gave her overwhelming expression to the elementary deconstruction of the bolero. And in the album Free Boleros (1996) she sung those stories of timeless love with a salty mouth and the wondrous piano of Tete Montoliu. Just as timeless as Mayte and her voice, which possesses an ancient strength.
In 1996, Mayte Martin won the Ciutat de Barcelona de Música prize, filled the Palau de la Música on her bolero voyage with Tete. In 1997 she offered a way into the melodic quejio (lament) and the camera flamenco music through Melange en Negro y Caoba, and she engaged the electric Belén Maya in the Grec summer festival.
Since then, Mayte Martin has sung in many theatres and has been critically acclaimed by establishing herself as one of the most indispensably prominent and talented cantaoras of today's flamenco.

CDs by Mayte Martin on Troppical Music:
CD Mayte Martin - Tiempo de Amar