"A bolero is the last possibility to cut yourself the veines with
the threat of a metaphor, before doing it with the knife."
Mayte Martin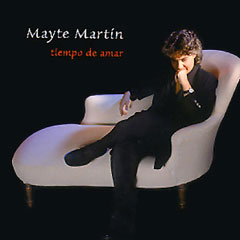 There is no better definition of the genre of Bolero than this one taken from the liner-notes of Mayte Martin first Bolero album Free Boleros.
The voice of Mayte Martin is full of deep emotions and the strong feelings touches the listener deep inside, as she did already with the songs on Free Boleros from 1996 which she recorded together with the great piano player Tete Montóliu.
The arrangements on Tiempo de Amar are reduced to the minimum - supported by piano, soft percussions and a double bass, Mayte Martin creates an intimate and warm atmosphere with some jazzy elements, far beyond all standard latino-bolero productions.
Mayte Martin sings some classical boleros, which are connected in the memory with great voices like Chavela Vargas (# 9 Toda una Vida), Cuban singer Antonio Machín (#5 Corazón loco) or Omara Portuondo (#2 Veinte Años). Together the last named singer she sings two duets on the album Tiempo de Amar.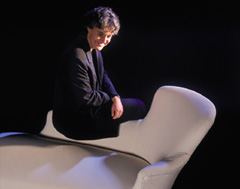 Mayte Martin became known as one of the outstanding representatives of the young Flamenco scene (CD Querencia), who received several important awards. On "Tiempo de Amar" (Time to love) she proves again her great artistry in the various fields of latin music, like for instance the Bolero.
Similar to Fado, Flamenco and Capeverdian Morna the Bolero is a musical style full of emotional depth and romance. It is time to discover this genre and Tiempo de Amar By Mayte Martin is the perfect album for this discovery.
Other CDs by Mayte Martin on Tropical Music:
CD Mayte Martin - Querencia (68.824)

More Info on Mayte Martin